With the aspect of mobile experience more important than ever for SEO, here at Convert Digital we are sharing some expert insights into mobile-first indexing and mobile speed for SEO. All your continued efforts to improve your SEO should remain, with the addition of reacting to the mobile-first indexing updates.

Thomas CUBEL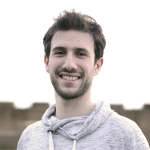 From my mine, the Mobile-First indexing and the Desktop-First indexing have the same goal : crawling and indexing the web correctly. So, the first thing to say is: don't panic and make sense on your website!
Website owners and SEOs need a micro/macro vision for each website, each text, each block of a project. The reality is that we need a fast, a mobile-friendly, a good website since many years now. So, if you follow the SEO rules in general and regularly, you have probably all of the chances to be indexed correctly.
My advice is that the only important thing today for a good mobile-first indexing is to insure that your website give a large amount of signals to Google for this transition.
Make sure that you have a mobile-friendly website (the responsive design is the more easiest way), a TTFB below 300ms with a complete loading under 500ms-1sec. Verify canonical from AMP and mobile versions to desktop version, alternate tag (amphtml and mobile). Compare title tag, meta tags, URL, headings, texts and all of the important contents (the added value) for Google.
A good thing is to simulate in your head and with a tool the situation for each version. Which thing Google will discover first and after, etc ? Which thing could cause problem ? Make a problem tree !
Also, don't forget that is not about you directly. Google is an old search engine when mobile wasn't here. It's simply a transition to make sense with technologies, even if it's a complex transition from the engineer views.
If we rewind the clock back to the beginning of 2015, Google announced it will be expanding its use of mobile-friendliness as a ranking signal and it will have a significant impact in its search results. Did that happen? Not really, most SEOs only observed a small variance from mobile and desktop rankings. It shows the intent was there – but perhaps Google wasn't quite ready to use the signal and maybe Google is now? Either way, I would test and not assume it will make a big difference this time around (assuming your site is mobile-friendly). This can be done by monitoring keyword rankings and organic traffic for both mobile and desktop.
This time around, Google has kindly supplied a guide on the best practices for mobile-first indexing and interestingly it states "Google prefers the mobile version of the non-AMP URL for indexing". So getting your AMP on is perhaps unimportant–for indexing at least–and probably for site speed ranking factors too. That said, site speed for a responsive website will probably play a key role but more in demoting really slow sites and only slightly boosting super quick site.
Daniel Honkanen
The "mobile-first" indexing announcement from Google essentially tells us that Google not only prefers mobile-friendly versions of websites but that it is now going to give preference to them in terms of how well the rank compared to desktop versions of websites.
The majority of internet searches are conducted via mobile devices so it's in a webiste owners best interest to ensure they have a version of their website which is easy to navigate and loads quickly on mobile devices.
I highly recommend visiting https://testmysite.thinkwithgoogle.com.  This will provide excellent information on how well your site performs on mobile devices and opportunities for improvement.
As an example, some tips for improving page speed on mobile devices would be:
1) Improve server response time (look into your hosting setup)
2) Reduce or eliminate redirects
3) Load above-the-fold content BEFORE below-the-fold content
4) Compress all images (ie. gzip)
It's time to embrace the mobile-first experience. Take some time to get your site looking and functioning as best as it can on all mobile devices.