Overview
PTR had an already successful IT consultancy, though were conscious of the lack of organic rankings for keywords of any real commercial value.
All of the rankings that the site had were from blog posts, which did not result in organic enquiries.
We quickly established the key areas that the business would like to gain visibility for on Google search and we were  then able to assess wether we could be of service.
Having looked at the competition, we had confidence that we could rank our prospective client for more keywords that would result in the right types of enquiries.
Results
Below is a visibility graph from when we began tracking keywords in December 2020, through to June 1st 2021.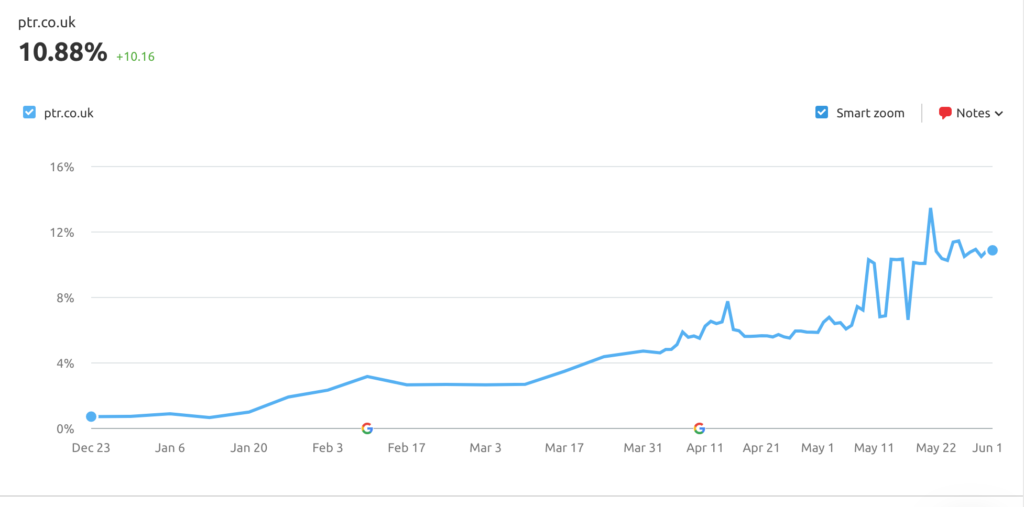 Here is snapshot of just some of the rankings that we track. As you can see, various keywords are reaching positions 4 to position 1 on Google UK.
The main target in the first 6 months was 'power bi consultants'. The client had expressed the quality that would come from potential clients who search this keyword.
The client was very pleased with going from 47 to position 3 (with highs of position 1) for this keyword.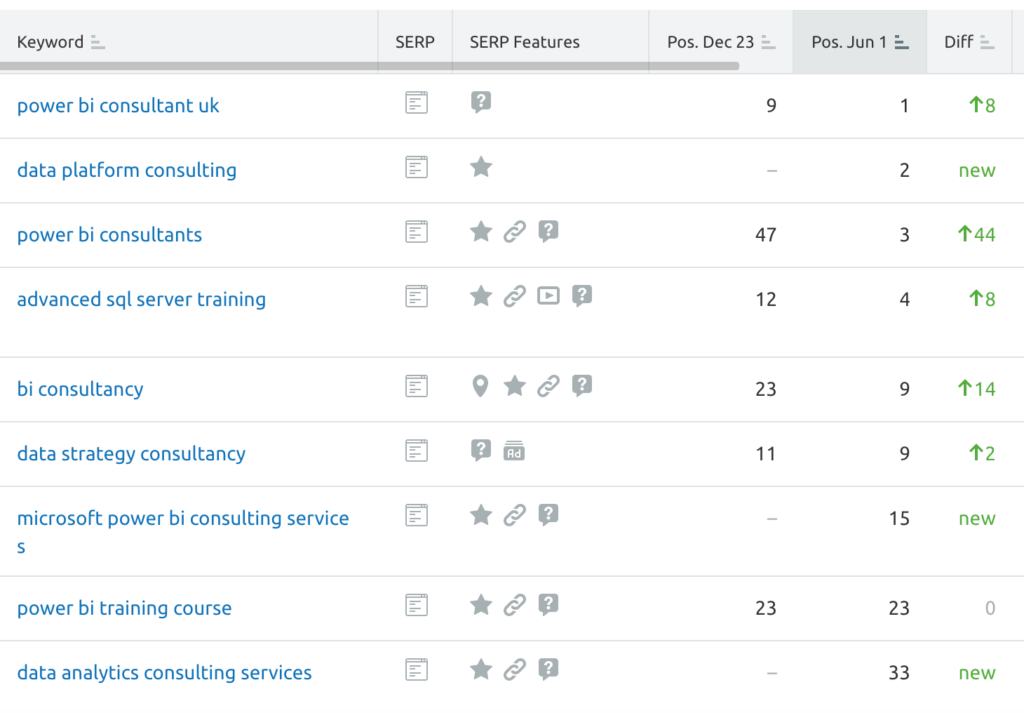 Activities
Technical SEO Audit
Keyword Research
Keyword Mapping
Blueprinting new service pages to target specific desirable keywords
Internal linking to key service pages
Technical SEO errors managed each month
Cost per month
Available on enquiry.