Overview
We were approached by Kit & Kin in the summer of 2019. Kit & Kin had got off to a flying start in the nappy industry, in part due to the brand being founded by Emma Bunton and her business partner Christopher Money.
Kit & Kin had just launched in the USA when they began conversations with us and had come into complications. They had issues with the wrong pages ranking in Google UK and Google US and generally had rankings that were under-performing. The wrong pages ranking was having a significant impact on sales and it was a matter of urgency to fix this.
International SEO was clearly going to be at the forefront of the campaign. Our first challenge was to fix the international SEO issue, before then raising the overall visibility.
SEO ranking results
Below are some of the ranking highlights for Kit & Kin.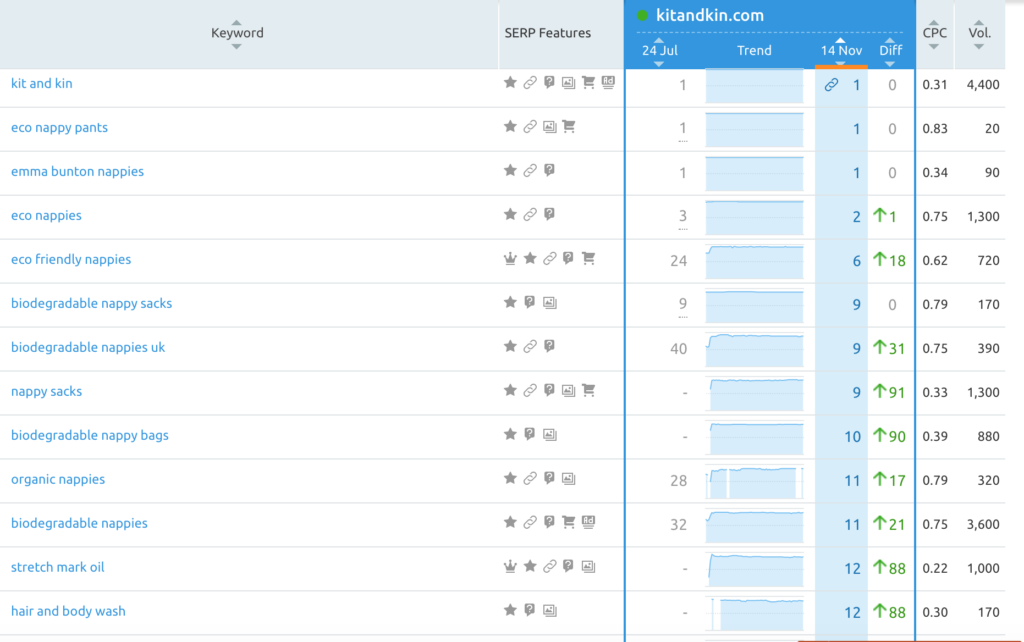 SEO organic traffic results
The below graph shows the period in June and July 2019 where traffic was struggling due to complications with the wrong pages ranking in Google UK. You can then see at the start of August the fixes we recommended were implemented and the traffic shot up.

This represented a lift of 592% in Google Organic traffic in the space of two weeks.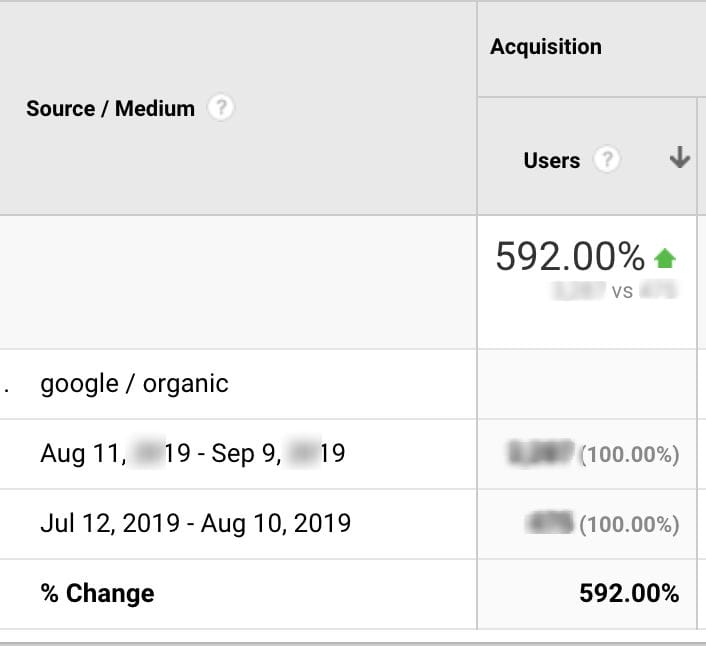 This led to a 580% increase in revenue from Google traffic.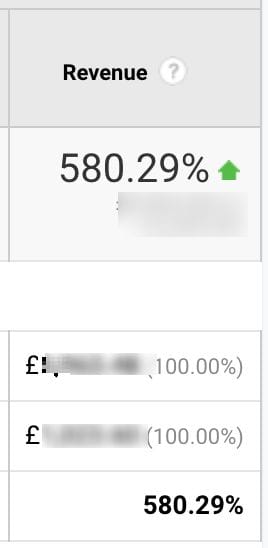 What worked best so far?
Investigation into issues with the implementation of international SEO, including the misuse of geo location detection tools and lack of hreflang code.
Keyword research for current pages on the site and mapping out new meta data for these pages
Blog content strategy