Are you completely lost when it comes to picking which SEO tools you need for your competitor analysis?
I asked 28 SEO experts which SEO tools they use for competitor analysis and why!
Competitor analysis is at the core of any good SEO campaign, content marketing strategy and PPC campaign. I mean, how can we go in with gut instinct on our marketing efforts without seeing what has worked for our competitors?
I was curious to know which SEO tools some of the top SEOs in the world use when it comes to competitor analysis. With a load of different SEO tools out there all claiming to be the best, I wanted to gather actual data and see who comes out on top!
I went one step further and arranged a 30 day free trial of one of the winning SEO tools just for you guys!
Here are the top SEO tools for competitor analysis recommended by the SEO experts…
Ahrefs (16 votes)
SEMrush (14 votes)
Screaming Frog (9 votes)
Majestic SEO (4 votes)
Buzzsumo (3 votes)
Moz (3 votes)
Get One Month Free Use of SEMrush Pro
As I promised, I couldn't just tease you with all this insight and not give you a free-pass, so take advantage of the most powerful SEO tools on the market. You can cancel anytime in the first month and you won't get charged anything. Somehow I think you won't want to cancel!
Just click the image below to get your 30 day free trial of SEMrush Pro…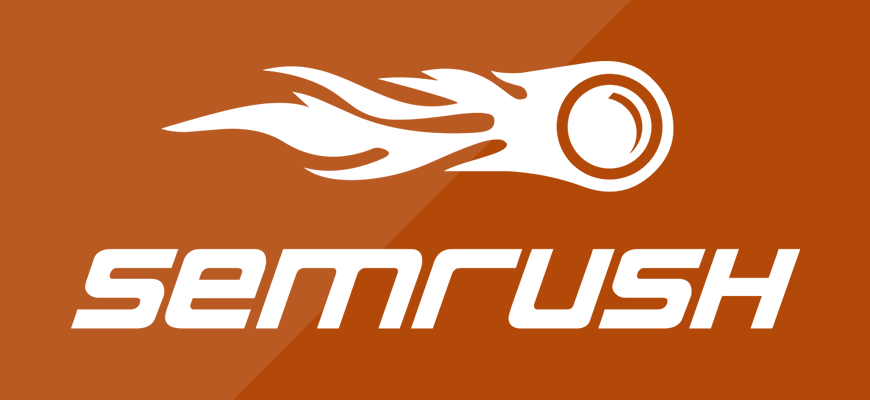 The Best SEO Tools for Competitor Analysis (with all the 28 Expert Insights)
Read on to find out why each of these SEOs use their preferred tools for competitor analysis. The experts are ordered by how quickly they responded.
SEMrush – great for looking at organic data and top organic driving keywords.
Link Research Tools – good tool for competition link analysis.
Ahrefs – one of my favourite competitors back link analysis tools.
---
SEMRush: There really isn't a tool that comes close for competitive keyword research. With the Guru package, you even get historical keywords rankings, so you can see how your competitors have triumphed or faded over time. These days, it's developing into much more than just keyword research.
Ahrefs: Like SEMRush, Ahrefs offers lots of cool SEO tools but their backlink analysis tools are where it shines brightest. It has a gigantic database of links, useful and easy to understand backlink metrics like Domain Rating and URL Rating, and it's easy to conduct specific link building activities like finding broken backlinks, brand motions and lost backlinks.
SEOMonitor: This one is fairly new to me and it can be awesome for mining Google Search Console keyword data. For competitor analysis, it's great at seeing how much market share you have compared to competitors. Not so well known as the other but definitely worth checking out and also has other great features like forecasting SEO projects and helping agencies with SEO pitches.
---
Ahrefs – We use Ahrefs for backlink checking and we're also able to monitor those of our competitors. It helps keep us aware of what's going on out there, so we don't get left behind; like if there's some new resource they managed to get a backlink to and we haven't, we can immediately check it out. Or if they got a link endorsement from some high authority site or influencer that we haven't gotten yet, we can immediately import data to NinjaOutreach so we can then reach out.
Moz – We also use Moz for backlink checking and, on top of that, we've subscribed to the rest of their suite of tools. Moz helps keep us aware of our rankings vs those of our competitors. — getting both Ahrefs and Moz is a pretty expensive investment, but so far, it's been worth it.
NinjaOutreach – Of course we use our own tool. We can see and measure our own social clout and measure it against other competitors using NinjaOutreach. We can also search for a certain niche or sector using keywords and find out who else is competing with us and is gaining popularity in the space.
---
I use:
Google Keyword Tool
Majestic SEO.
---
Ben Avenell (SEOpie) 
SEMRush has long been at the forefront of keyword research technology, and is fantastic for competitive research. Being able to view your competitors' top keywords is invaluable, and the Pages section, which shows organic traffic data for the top performing pages on your competitor's site, makes this tool instrumental in any campaign.
What I like about Moz's software is how data collected by products such as Open Site Explorer is manipulated into easily understandable metrics, and is able to be customised and displayed, and therefore digested, quickly and easily. It makes regular client report formulation effortless. You could say that Moz's offerings are more accessible to those less experienced with SEO-software, but that doesn't mean they fall behind other software in the market because of this.
I'm a massive fan of Ahrefs and am constantly impressed by their dedication to the continuous development of their software. It is by far the software suite we use the most. The latest version of their Keyword Research tool is, in short, huge, and their crawl rate and database size is faster and larger than anything else on the market. For backlink research Ahrefs is the be all and end all.
---
Screaming Frog – My favourite SEO tool for competitor analysis has been Screaming Frog. This may come as a surprise to many, but scanning your competitors' sites once a week for new content changes can reveal a lot about their content strategy.
You can also track any changes in their HTML titles and site structure. Usually this could be a part of a larger enterprise tool, however with a little bit of DIY excel skills you can achieve the same using SF.
---
James Armstrong (SteadyGo) 
Screaming Frog is the first port of call for initial technical analysis of a potential client/competitor. It's great for a wide-ranging first technical check of a website.
We use Moz to help when crawling and auditing our client's websites, it's OSE tool is useful when doing basic competitor analysis and link-profile analysis. It's rank tracking is basic, but more reliable and versatile than it was a few years ago.
Google's Keyword Planner is great for the job of in-depth page-by-page competitor analysis, if you're familiar with the sector you're working in, there's a lot you can achieve just with Keyword Planner.
---
Ahrefs – This tool is best known for backlink analysis. It's got the best database of links that I've come across, but what's even more impressive is what it allows you to do with the data. But they do so much more! For example, they have a 'content gap' tool that you can plug competitors domains into, and your own – it'll then tell you what they rank for and you don't. Also, they recently overhauled their keyword research tool too – the data they make available is invaluable. Nothing else I've tried comes close.
SEMrush – In a lot of ways, SEMrush and Ahrefs cover similar areas. They both provide Keyword research and backlink analysis functionality. They can both give you an idea of which keywords your competitors rank for. I use SEMrush mainly for rank tracking because I can view rankings for my main keywords alongside where my competitors rank. Not specifically competitor research related, but still useful; SEMrush have brand monitoring functionality and a social media tool that tracks your social media engagement/audience.
Buzzsumo – I use this tool to monitor mentions and uncover which topics are generating traction on social media. From a competitor research point of view; I can plug specific domains in to run a content analysis or get a list of their most popular posts. A stand out feature here is Buzzsumo's ability to pull in fairly accurate tweet counts, despite Twitter not making the data publicly available.
---
This is an awesome tool to check backlinks, and their new keyword explorer function is awesome.
Screaming Frog
Great tool to analyze competitors' websites
Google
Needless to say, the best way to check your top competitors is on first page of Google. "

Tor Refsland
Digital Marketing Strategist and High-End SEO consultant
---
Buzzsumo – I've been using Buzzsumo for a long time. Needless to say, they're providing all the data I need. If you're trying to rank for a certain keyword, it's not just about quality and authority backlinks.
The number of social shares will tell you exactly how popular the content you want to write is. In nowadays, social media sites are a great source of targeted traffic and your research should include social shares as well as quality and authority backlinks.
Next, I'm using this tool to find out what topics are crushing on social media right at the moment.
Even though Buzzsumo link building tool is not as effective and precise as Ahrefs, it's absolutely sufficient (and my favorite!).
Ahrefs – Ahrefs are collecting the latest data about backlinks and keywords. Their analysis is extremely in-depth. No other competitor can provide so specific and latest data. If someone linked back to competitor two days ago, Ahrefs would show you. SemRush is the very similar tool, but I like Ahrefs more (just personal feeling).
Google Keyword Tool – The tools above are great, but a little bit pricey. If you don't want to pay hundreds of dollars per year for Buzzsumo or Ahrefs(SemRush), just use Google Keyword Planner! A lot of people are overlooking this free tool by Google even though there's a lot of useful data for competitor analysis. Just dig in, and you'll be surprised what you can find there.
---
Michael Karp (Copytactics.com) 
Ahrefs – To reverse engineer how my competitors are building links.
SEMrush – To see what keywords my competitors are ranking for.
Majestic – To see which backlinks are sending them the most authority.
---
When it comes to competitor analysis, I do prefer Google search itself. If you have dived into Google search than you can wrap up some solid data. Apart from that I prefer Ahrefs.com and SEMRush.com.
Here, I'm going to discuss some tested techniques which will surely help you in competitor backlink analysis.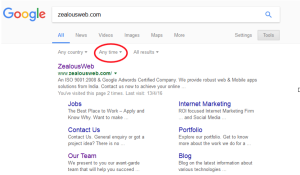 Let's say, if you search with NAP (NAP stands for Name, Address, Phone Number.) in Google and then click on "Any Time option" and select any specific time period. You'll get the list of sites where the competitor has submitted his/her website in that time period.
Same way, you can do with Address and phone number. You'll get list of sites especially where you can get the local citation and directory sites but please make sure that you'll check the site whether it's qualitative or not. Don't be a sheep! ☺
I think I don't need to say much about Ahrefs.com because it provides all the features which really need for competitor analysis. I do use it for backlink analysis as it provides some exceptional backlink data for your competitor.
Apparently, I don't think any tool provide keyword data for which you competitors are ranking with search volume. I love its wide range of features and perfect suite for anyone who wants to do really very meaningful competitor research.
---
This is an SEO Swiss Army Knife.
This is a free broken link checker on steroids!
---
Ahrefs, is by far and away the tool I use most to evaluate how the competition is doing, what links they are going after and how their links influence where they are ranking. Not only is it one of the best link tools out there they are constantly rolling out new features such as the recently launched Keyword Explorer. It, along with the rest of the tools are a must for any SEO.
SEOQuake Chrome extension (Link) , while most folks initially think of sites and software for evaluating competition there are a lot of high quality Chrome extensions out there that will powerful analysis at the click of a button without ever leaving the window.  SEOQuake is one of those. You can get a very high-level overview of sites and metrics as well as a detail report of any site you happen to be on. Other Chrome extensions that are useful: Ahrefs, Majestic, SEO Site Tools and…
SEO Quick Audit Chrome extension (Link). Let's be real, when digging into a client or competitor site we often run the same searches and queries over and over again and while I used to have a bookmarks folder full of javascript snippets to pre-populate sites, Quick Click SEO Audit extension takes away any maintenance and makes the whole process as easy as possible. Its something I use every day and allows me to go up the mountain tops and sing the songs that I want to sing.
I should also note that
ContentKing 
is one of the more under-utilised applications out there as well. I use it specifically for my site but I can surely see the value for competitive research and in general evaluating what is and isn't working to help you prioritize your tasks for your own site.
---
The following are the top 3 tools I use for competitor analysis:
This isn't really focused on "competitor analysis" but finding competitors keywords is what I use this tool often for. And hey, you can't beat the price of this tool!
They promote their tool's key feature as: "Analyze what content performs best for any competitor".  This is exactly what I've been using this tool for. If you're needing ideas for what content you're competitors are killing it with, dig in deep here.  You can view how many shares a certain article received and who shared it, which in turn, can help you identify who may share your similar (better) article when you publish it.
I used to use SpyFu for identifying which keywords (organic & paid) your competitors are focused on but SEMRush does this AND more.  You have a wealth of information with SEMRush, from backlinks to keywords to rankings.
---
My favourite competitor analysis tools are oldies, but goodies.
There's SEMRush, which I love for everything from monitoring competitors' keywords to generate content ideas to mapping their backlink profiles to find link opportunities of my own.
I'm also a huge fan of Ahrefs. Their reporting features are some of my favourite in the game, and I love how granular you can get with their competitive research tools.
Finally, I can't live without Urlprofiler, which I love for the number of competitive research options you're given and how customizable you can make your searches, depending on your different needs.
---
nmap
Probably one of the most under utilized tools in the SEO game. It can help give you a much better overview of a servers structure/setup as well as help expose other websites that may be hosted on the same server.
Favorite command = nmap -sP –script discovery targetdomain.com
Screaming Frog SEO Spider
Great for when you're transitioning from an existing website to a new one. You can easily crawl the old website and save it's URL structure which then makes 301 redirecting to new URLs a breeze.
Wayback machine downloader
If a website goes down or a website from the past needs to be resurrected, this is the best script to do it hands down. A task that manually used to take several hours to rebuild a website can now be done in minutes.
https://github.com/hartator/wayback-machine-downloader
---
Ahrefs offers incredible bang for your buck. You can get clear insights on everything that's working for your competitors in terms of backlink-building, keywords, PPC ads, and social shares. It's a shockingly-robust solution at a competitive price. (Do I sound like a fanboy? It's because I am.)
SimilarWeb reveals (for free!) the most successful digital traffic channels of the websites competing in any industry. Use this intelligence to follow (and improve upon!) best practices and to exploit any gaps in your competitors' strategies.
Facebook Audience Insights makes it easy to identify the demographics, interests, and behavior of your competitors' fans. These free data inform all kinds of things in your marketing plan, including the development of audience personas, content topics, and ad targeting.
---
Ahrefs.com – It's probably my top SEO tool in general as well, but it comes in handy when doing competitor analysis. I use it to look at the top, most valuable backlinks our competitors have, I then set out to get a link from the same page or a similar page. If this isn't possible, I will attempt to recreate and better the content (10X Content for the win!) that gained the link and pitch this to relevant websites.
Screaming Frog is invaluable. Since content is king in the SEO world, we need to always make sure we are producing as much or more quality content as our top competitors. Screaming Frog is perfect for this. We do a monthly crawl of our top 3 competitors' websites. Each month we pop the crawl results in an Excel spreadsheet and then do a couple of VLOOKUP's to see what's new on their website, works like a charm!
Google is your best friend when it comes to discovering new things on the internet, why not use it to discover new link building and PR campaigns that your competitors launch? Every now and then I'll make use of some basic search operators such as "daterange:", "-site:competitor-site.com" and a couple of others to find some new mentions and links pointing to competitors, this gives us a general idea of what type of exposure / links they are getting as well.
---
When it comes to competitor analysis there's three tools I can't live without which we use at a daily basis at our agency.
Nothing beats SEMrush when it comes to competitor analysis. Even if you got other tools with bigger indexes (Ahrefs) it's the best tool when it comes to determining and comparing competitors which makes it easy to find potential keywords for your clients.
Their extensive API is great for integrating SEMrush to your DMP (Data Management Platform).
The sheer volume of their index surpasses all of the competitors, especially for the European market. If you're looking for keywords that your competitors rank for Ahrefs is your best bet.
Majestic is special due to their way to judge link-values. From what we've seen their Topical Trust Flow is the best indicator for domain/URL strength which makes it a great tool paired together with SEMrush and Ahrefs.
Compared to their competitors you also get a lot of data for your money when using their API.
---
I own a digital strategy consultancy called PercentSharp (and I'm an SEO wonk because it's the most fun). Have worked with major startups in both B2C retail and B2B SaaS space.
Ahrefs is the only SEO tool out there I find absolutely essential to the work I do. With its Keyword Tool upgrade, clean clickstream data, and the ability to export huge tables indefinitely, it makes niche mining and quantifying content marketing opportunities much, much easier.
Scrapebox
Additionally (and this may show my greyhat origins), Scrapebox is still wonderful for footprint gathering.Reporting
I use Google's Query Explorer all the time to research correct inputs the G API in Google Sheets. I'll then pass back this raw data into Data Studio for really beautiful Tableau-level reporting with just my GA data.Others
I also use a big collection of lesser-known tools — Question Samurai works well for churning out Knowledge Graph-y longtails and healzer's tools like YTR are great (with proxy use) for data mining in ways you didn't know were possible. Sites like BuiltWith and Namechk are essential for competitive research.
---
My favourite when it comes to competitor keyword research. Enter a competitor's domain and SEMrush immediately gives u an overview of keywords they are targeting, how much search volume is behind the keyword, and how good or bad your competitor is ranking for the keywords. In addition, SEMrush has much more features, which is a great benefit.
Screaming Frog is a must have in my opinion. I can't work without it. It shows you how a (competitors)  website is structured, and it comes with so much extra (technical) data. You can extract a lot of data from a website thanks to this tool.
When it comes to backlink analysis, my preferred tool is Majestic SEO for 3 reasons: their pricing, their metrics and their index.
---
Daniel Monteiro (Collider) 
A great tool to get a generic overview of your competitor's website. The things I look for are organic keywords, keyword distribution & branded v/s non-branded traffic.  By analysing this data, you could understand to a certain extent what any website is ranking for.
Extracting meta data from your competitor websites can't be easier than this. We export competitor data every week and compare it to see what changes they have made & if any new pages have added to their website.
Just enter your competitors root domain and Buzzsumo will show their most shared URLs. This should give you an understanding of which social websites your competitors use the most or get most traction from.
---
SEMrush – They've been my favorite competitive analysis tool for years and while Ahrefs gives them a run for their money these days, old habits die hard. Their Site Audit is a good place to begin digging into problematic areas on a given website, and their API has been a boon for me personally as I continue to learn about data science and visualization with tools like Google Data Studio.
Ahrefs – I use Ahrefs immediately upon receiving a prospective client's website. They provide information from chained redirects to comprehensive backlink data with Site Explorer, and their Keyword Explorer is easy to understand and as accurate as they come.
Screaming Frog – Out of the three tools mentioned, Screaming Frog is the only tool I insist upon having, strictly for its ability to provide raw technical data at the click of a button. It's also an excellent source of data for Excel jockeys and those looking to branch out into data science studies.
---
URLProfiler – This one's very useful, allowing you to pull lots of data from multiple sources (read: other tools) in one go. It's a fast way of getting an overview of the competition during the discovery phase of a project, before moving on to more granular analysis of competitor URLs. You can combine link data with usability data (e.g. site speed, mobile-friendly) for a more thorough understanding of each site. I'm yet to find a valuable use for it with PPC, but that's probably only a matter of time.
SEMRush – There were a few years when I didn't use SEMRush, and I look back with a bit of regret about that. Seeing which keywords other sites bid on and rank for is a crucial part of being able to compete. It's not a perfect tool, especially when comparing traffic data between sites, but the value it brings is well worth paying for if you're in-house, agency or publishing your own websites.
Screaming Frog – A crawling tool brings invaluable insight. Here's a basic tip you can use Screaming Frog for – tools like SEMRush will show you some keywords that competitors rank for, but not all. Use Screaming Frog to crawl a competitor website and extract page titles, then search for some of the keywords in those titles, get the search volume (keywordtool.io will show you this in the SERPs), and see which pages rank. You'll be able to mop-up a good amount of the keywords your competitors rank for using this process, including long-tail and local keywords that SEMRush might not reveal.
---
Like any SEO, I search and test new tools all the time but generally for auditing and working with my customers, I use these tools:
SEMrush: A classic… But this tool is probably one of the most famous. I use it for competitor analysis but also for keyword research, performance, audit, etc.
Majestic SEO: To spy backlinks, to understand the strategy or to monitor your competitor, it's a very good tool! Trust Flow, Citation Flow and Topical Trust Flow help me regularly and are awesome.
Ranxplorer: It's a new French tool but the user experience (UX), the datas are so incredible. It's fast also! I encourage everyone to test it and support this small team.
By the way, note that if you want to combine the power/datas of Majestic and SEMrush, you have a great tool to spy the SERPs, keywords, backlinks, etc… It's SEObserver. A very good tool.
---
Ahrefs
Here we are talking about a tool that has really gone from strength to strength. In the past, we would have to use Majestic, SEMrush and Seolytics to get the same data that we today get from Ahrefs. Their drawback today would be the slightly high pricing – you need to get their standard plan to get a decent amount of data. They also lack a viable alternative to Majestics Trust Flow – DomainRank ain't cutting it.
Majestic
Nowadays we mostly use Majestic for the Topical Trust Flow. While it is clear that the algorithm behind can be improved, compared to what Ahrefs and Moz deliver, it's a much better indicator of site/link strength. Another invaluable tool would be the bulk backlink function which is worth the subscription fee alone.
Screaming Frog
Spot three is harder – there are many tools, including our homebrew stuff, that are dear to our heart – Screaming Frog, Scrapebox, SEOtools for Excel and so on. Nevertheless, we couldn't live without the indispensable capabilities for onpage audits delivered by the Frog.
Link Research Tools is a fantastic tool for understanding competitor link profiles. If you can understand a competitors link profile, then you can find ways of bettering them and outranking them. 
Ahrefs has a huge ace up its sleeve with its index size. Again, we collate all our data from all crawling indexes but if you had to pick just one link index – pick Ahrefs. Ahrefs index is larger than any other index of backlinks (at the time of writing this).
---
---