Overview
Magento is one of the most commonly used eCommerce platforms out there for brands that typically have a higher turnover.
If your company uses it for your online shop, you'll know that along with the wealth of search-boosting optimisation tools it comes with, it's a complex platform which means using it can also come with a few issues. But, with the right knowledge, there are solutions to these problems, which means you can focus on keeping your website at the top of search results.
We are Magento SEO experts based in Sussex, and can help you with combatting the most common issues found with using the Magento platform. Here are a few pointers on how that can be done.
We didn't want to just let out our own Magento SEO secrets, so we have asked some of the top Magento SEOs out there to share theirs too!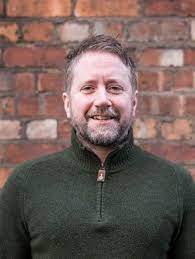 I find Magento to be one of the least straightforward platforms to carry out both technical and on page optimisation at scale across a whole site.
Whilst there are plugins to assist with this, you will inevitably need developer resource to get amends made to core functionality relating to amending site templates, XML configuration, bespoke meta data and in particular site speed. Further to that, there are rarely quick wins to be had as most amends need to be placed in a queue and inevitably the developers will prioritise development of site functionality over SEO amends. I find that most bespoke on site optimisation these days can be achieved with Google Tag Manager, from amending title tags and meta descriptions to adding, removing and amending key on page elements. It provides a very flexible solution that allows you to quickly deploy page specific or site
wide amends with no developer or server resource required.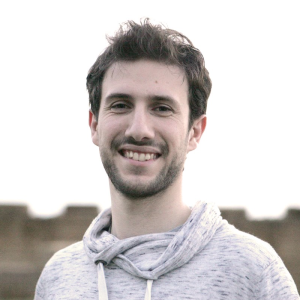 When my clients tell me that they have an ecommerce under Magento, I often tell them that they will have to pay attention to the technique, but that they will also have to think about developing an appropriate and realistic strategy in relation to the company. People tend to forget this essential part upstream of the creation/optimization of the site. Indeed, before thinking about the technical basis, the content, the popularity… We have to go through different design stages ranging from the SEO audit to the creation of an effective and sustainable page tree. We must study the market, the competition and our project in the face of all this. Also, you have to create your personas, study them and then do a complete keyword research, a content marketing strategy, etc. This leads to knowing how to structure the categories, which products and how many will be inside, how the blog or the "resources" space will fit together. We can even go and imagine marketing on YouTube, social networks, etc… These are indirect impacts, but important today for selling. And the purpose of an ecommerce is to sell.
After all this part, we can talk technical. And there are many things to say about Magento
and ecommerce. First of all, avoid falling into the trap of creating useless pages, especially when you have predefined templates in a theme or in the CMS. On WordPress we have
taxonomies, tags, attachments. On Magento we also have the possibility of generating this kind of empty and useless pages for a strategy (except exception).
Then, make sure that the structure of the URLs is good and that there are no aliases that fall to the same contents. On Magento 1 for example, a good recommendation was to pay attention to the "slash" at the end of the URL which was not always present automatically.
Also of course, use all cache systems, have a good server, a CDN, avoid overloading the code and the site with heavy resources is essential (JS, CSS).
Afterwards, you have other important points like having a good behavior on the SERP and on the site. Using Rich Snippets, making a superb integration of category and product pages is very important for algorithms using machine learning (learning to rank in particular).
An inexpensive solution that many of my customers appreciate is using Mageworx
extensions, although you have to know how to configure them of course!
So, create a complete strategy based on your market and your competition, then gradually develop your ecommerce by paying attention to the smallest details. Don't fall for the coin of simply creating entries in bulk for your products in Magento.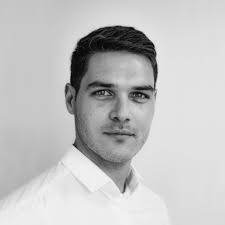 Magento is a unique and favoured platform of ours, as it offers tremendous growth when the right strategy is applied.
Due to the functionality of the platform and how Magento allows categories to be built, we're able to build semantic website hierarchies.
Firstly, we establish a clear identity for the site on the homepage (90% of clients we spoke to don't have a clear identity). Secondly, is to build out core verticals and establish these as the first level of the hierarchy, as parent categories. For all subcategories below these, it is possible to arrange these so each subcategory inherits relevance from it's parents i.e.
bikes (Page intent: Bikes)
bikes/mountain/  (Page intent: Mountain bikes)
bikes/mountain/dual-suspension  (Page intent: Dual-suspension mountain bikes)
Additionally, Magento has the option to append filter values to the end of these subcategories, i.e. bikes/mountain/dual-suspension/red/. While native functionality can make this tricky, it is possible to achieve this solution using extensions from popular providers, or, custom solutions if you have a developer. Lastly, once the categories and subcategories are created, it is possible to store all products off a single product folder, /products/product-1/ – which makes them easily available off the home page for quicker crawling and indexing.
We find that this clearer structure is incredibly beneficial on a technical level, as well as for the customer journey as it is incredibly logical. It has great results for SEO, and overall for business performance.
Take a quick break from the article to see the kind of results we have achieved for Magento clients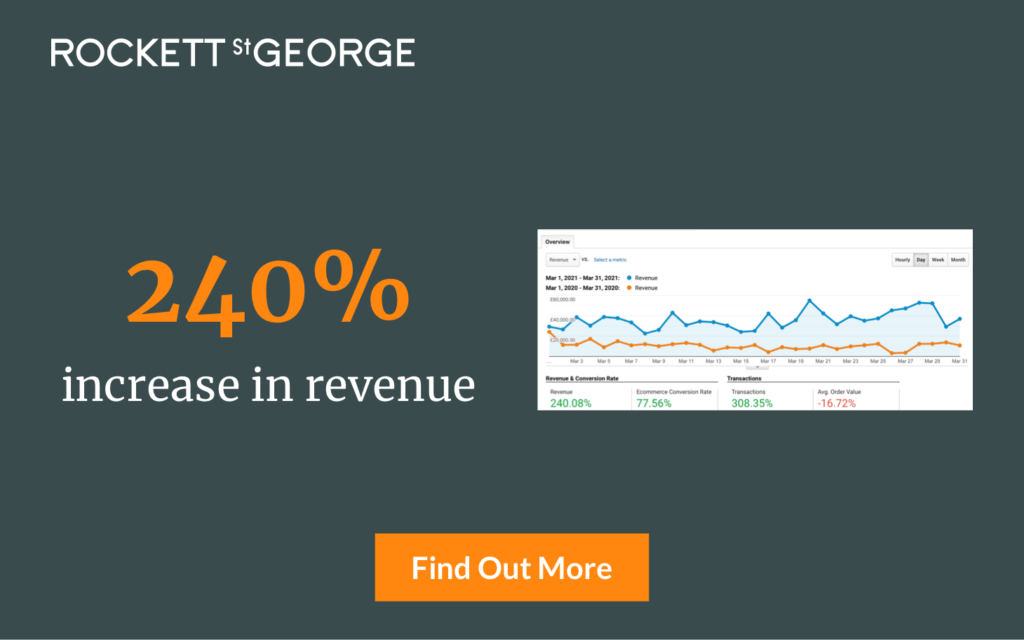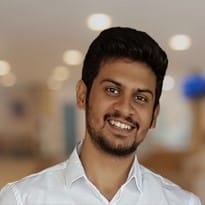 Magento bundles some useful SEO features with the core application. But it leaves a lot to be desired. Its default data markup doesn't include Offer or Review schema support. Although you can build a custom module to add those schema types to your Magento store, using an off-the-shelf Magento SEO extension is a lot easier. SEO extensions by Amasty and Mageplaza offer some great features that cover a variety of use cases for most ecommerce businesses. You don't need to worry about maintaining the extension or compatibility issues with upgrades. Plus, you get access to new features as Google's algorithms evolve.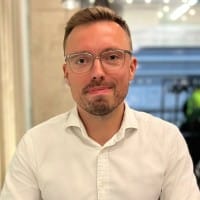 Use Canonical Tags To Fix Duplicate Content Issues
Duplicate content is content that is the same or very similar to other pages on your site. For example, a Magento site may have multiple pages for the same product. Having duplicate content on a site is an issue as search engines can struggle to know which pages to rank for a particular keyword. As a result, duplicate content can lead to poor rankings for those pages. 
Duplicate content can be fixed by using canonical tags. Canonical tags are a way of highlighting which version of your page is the most important. In the store dashboard, go to Stores → Configuration → Catalog. Find the section on Search Engine Optimisation and set the following settings to "Yes" to enable canonical tags: 
"Use Canonical Link Meta Tag For Categories"
"Use Canonical Link Meta Tag For Products"
Make Sure You're Not Blocking Important Content
A robots.txt file is used to instruct search engines how you want your website to be crawled. If you instruct that certain web pages shouldn't be accessed by web crawlers in robots.txt, this can potentially block those pages from being displayed in search results. 
However, it's important to realise that a robots.txt file cannot enforce behaviour of search engines. It is up to the web crawler whether or not it obeys this. 
Rules in robots.txt can be written wrong or may no longer be needed. Therefore, it is important to review the robots.txt file for any rules that should be removed. 
You can edit robots.txt rules in Magento by going to the store dashboard and then to Content → Design → Configuration → Global / Edit → Search Engine Robots → Edit custom instructions of robots.txt file. 
Review the disallow rules in the robots.txt file and make sure that there are no important pages there. If there are any rules that are blocking important pages, remove or modify the rules so that those important pages are no longer blocked.
Magento is a very powerful eCommerce platform, and I would certainly recommend it for eCommerce websites of a certain size. However, it does come with some known issues.
Out of the box, Magento can be pretty slow, and there are a number of optimisations you can quickly make to help resolve them. The usual tips, such as using a CDN, are all beneficial, but you should also clean your database logs which can often store lots of unnecessary data and mean that processing requests take much longer.
Magento also tends to create many parameter URLs from the faceted navigation, which can cause duplicate content and dilute link equity. You can deal with these by using canonical URLs or ensuring the appropriate rules are added to your robots.txt file. Another common issue with URLs to be aware of is that some category and product URLs may change back to the original /catalog path; again, you can block these in the robots.txt, but it's important to look out for these during a build.
Also, on a lot of Magento builds, I've seen the sitemap.xml file created within a subfolder by default. For example, instead of sitting at the root, it sits at /sitemap/sitemap.xml. This location is a problem because Google cannot look outside the start folder for URLs in the sitemap.xml file. In this example, it would only be able to read URLs starting /sitemap/ but cannot include URLs starting with /product/ or any other subfolder. This file should always be accessible at the root of the domain. While it is true that search engines can still discover URLs through other means, including internal linking etc., moving the sitemap.xml to the root helps to remove any potential barriers to indexation.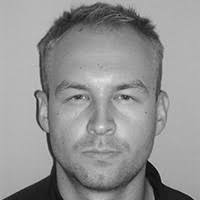 Meta Title Tags
Meta titles are probably single, most important on-page SEO factor. They have great influence on how a landing page ranks in the search results. Magento 2 allows users to optimise meta titles globally (for the whole site) as well as specifically for each product and category. 
Global changes can be made in the:
Content -> Appearance -> Configuration -> Default Store View -> Other -> HTML header section, where we can define:
– Default Page Title
– Page Title Prefix (meta title prefix)
– Page Title Suffix (meta title suffix)
Additionally, meta titles can also be modified directly by editing a given product or category in the "Search Engine Optimization" section.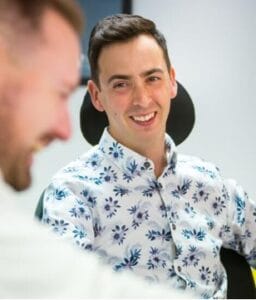 Magento SEO Tips
Ensuring that your Magento 2 store and landing pages rank highly as possible in Google searches is of course a priority. Getting the basics right will provide an excellent foundation on which to build a solid Magento SEO strategy. 
There are a variety of Magento 2 SEO extensions available to help improve SERP ranking, including BSS Commerce, ReloadSEO, Mageplaza and AheadWorks. Magento SEO extensions help Magento stores become and remain more easily findable in Google searches.    
Generating a Sitemap
Generating an XML sitemap is vital for Magento 2 SEO. It's the blueprint for your Magento store and tells Google which pages are most important. Google crawlers will follow the links in your sitemap to every page in your store. So having a well-structured sitemap will help Google find and index the right pages for optimum SERP ranking. 
It's straight forward to generate an XML sitemap in Magento 2 via Marketing, SEO & Search, Site Map; then go to Add Sitemap using 'sitemap.xml' for the filename; and for Path choose your sitemap.xml URL with the /pub/ prefix. 
When an XML site map has been completed it needs to be submitted to Google Search Console so that it becomes discoverable.  
Using Canonical URLs
As a Magento 2 store grows, it can be a challenge to prevent duplicated content. Duplicated, or near duplicated, content causes problems for Google's crawlers. This is important because URLs can have variations that point to the same content, so a dominant or 'canonical' URL should be tagged to tell Google which URLs to index for specific pages.
If there are two similar pages, and they are both eligible to rank for certain keywords, the crawler won't know which of the multiple URLs it should send traffic to. Google needs to be told which pages are canonical. Not doing so will result in webpages not ranking as well on SERP.
This can be fixed in Magento 2 by simply adding a rel=canonical <link> tag to duplicated page code, pointing to canonical pages so Google knows which pages to use.   
Managing Crawl in Faceted Navigation
A major SEO issue for Magento 2 stores is faceted navigation. For Google, faceted navigation can present a problem by massively increasing the number of pages that it crawls, producing duplicated or similar content. 
To help prevent the creation of potentially thousands of duplicated pages by faceted navigation, action should be taken to manage crawl. 
A simple way to help ease the problem is to run an audit to find lower quality indexed pages in faceted navigation and remove them from the index. Then review log files and block lower quality pages by instructing robots.txt to skip them. Also, it's worth considering only indexing higher performing pages.  
Magento SEO Tools for Competitor Analysis
SEMrush
SEMrush is pretty much industry standard and offers great competitor keyword analysis for Magento 2. The ability to monitor keyword ranking fluctuations daily and ranking them by competitor helps keep one step ahead. SEMrush's competitive research analysis tool is useful for seeing how competitors are generating traffic organically, seeing their top pages by traffic, as well as analysing competitor social media and paid ads too.  
SEOmonitor
SEOmonitor is a fair alternative to SEMrush and offers Magento businesses in-depth competitor analysis. Ranking competitors by not only keywords, but by domain rating, visibility score and number of visits gives a detailed picture of competitor SEO performance. In addition, SEOmonitor shows information about competitor tracked keywords for landing page, title and meta descriptions.  
Panguin
Panguin for Magento 2 was developed in response to Google's Panda and Penguin website assessment. Panda assesses content while Penguin looks at how websites are promoted— Panguin takes both into account. For competitor research it features: organic visibility, paid visibility, regional insights, local rankings, mobile search performance and social media activity across platforms.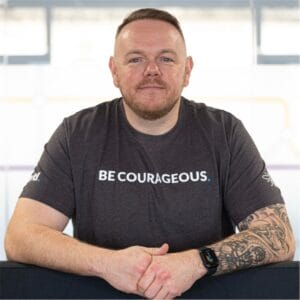 If you want your site to rank well for organic search, there are two key things that I would recommend – the first being your site speed.
Most people are now familiar with the Google Lighthouse report and Page Speed Insights and the quicker your site, the more Google will reward you with better search positioning – if you get all of the other metrics of good search engine optimisation well balanced. However, it's not just about Google – it's about your customers too.  A quick site should have a lower bounce rate, and increased conversion rates which not only will increase your sales but also be noted by Google.  
Once Google has found your website and started to crawl it, it's important that you make it easy for Google to understand what is on each page. Make sure you use Structured Data to identify your products (and blog posts) correctly, allowing search engines to pick out key information. On Google you will be rewarded with rich listings, showing additional information such as a product image in the search results helping you stand out.

Offering a convenient user experience to visitors to your website has become more important than ever. The longer you can keep someone on your Magento eCommerce store, the better chances you have of converting them into a lead or a customer. Today, we're going to focus on speed optimization for your Magento eCommerce website. Problems such as slow loading speeds and unresponsive pages can ruin the user experience on your Magento website. They can also have a negative impact on your website's SEO (search engine optimization). Here is the list of issues that are faced by Magento users. 
Why Should You Worry About Magento Speed Optimization?
Website performance has been an important factor for a long time now. A fast and responsive Magento website means that your visitors have an easier time navigating through it. Now, apart from playing a role in determining your Magento website's user experience, it will also have an impact on your website's ranking. With the introduction of Google's Core Web Vitals, your Magento web site's performance will have an impact on where you rank on Google's search page.
Your Magento website's performance matters more than ever now. So, if you have been delaying having your website's speed optimized, you should take action now. Here are a few of the issues that are faced by Magento users. 
Optimize Time to First Byte (TTFB)
Your website's TTFB refers to the amount of time taken to download your website to a browser. A longer TTFB results in longer load times. And longer load times are bad for your Magento website's user experience and SEO ranking.
Server Response Time
Your web host's performance has an impact on your Magento website's speed as well. Since Magento is an eCommerce platform, it has more complex hosting requirements than regular websites. An important part of your Magento speed optimization is to ensure that your hosting plan is suitable for your website.
Third-Party Extensions
A big part of building your Magento eCommerce platform is to use third-party extensions. These add to the functionality of your website, but also make it slower.
How to Improve Magento Site Speed
Here are some major things that can be done in order to improve your Magento eCommerce website's performance.
Activate Full-page Caching
This is a rather easy way to improve your Magento website performance. Simply go to your Admin Panel and navigate to the system. From there, go to tools and navigate to cache management. Once there, make sure that all of the options have been enabled. This is a simple way to progress your Magento speed optimization.
Set Your Website to Production Mode
Your Magento eCommerce website has 3 modes:
Default

Developer

Production
The production mode has the best performance, making it your go-to mode when you're not debugging or building your Magento website. In order to check your website's mode and change it, here's what you should do:
Execute the following command:
php bin/magento deploy:mode:show
If your website mode is not production, run the following command:
php bin/magento deploy:mode:set production
Once your Magento website is set to production mode, you should notice a significant improvement in its performance.
Configure Your Memory Caches
You can improve your Magento eCommerce website performance by decreasing database load. You can configure distributed memory caches in order to decrease the amount of load on your database. Doing so decreases your server response time and improves site performance.
Get rid of Database Logs
Your Magento eCommerce website maintains database logs. As these logs build-up, they have a negative impact on your load times. This results in your website slowing down. Removing database logs every now and then is a great way to take your Magento speed optimization one step further. Just make sure that you backup your data before you begin deleting things.
Keep Your Indexers Up-to-Date
Your Magento eCommerce website reduces load time by handling data in bulk. In order to keep this process efficient, you need to re-index your indexers. This can be done by running the following command:
php bin/magento indexer:reindex
The Magento speed optimization process consists of several factors. Some are simple and can be done on your own. Others are more complicated and require the help of a Magento website development team. It's important to optimize the performance of your Magento eCommerce website. Doing so will not only improve you're the overall user experience that you're offering but also improve your Magento website's ranking.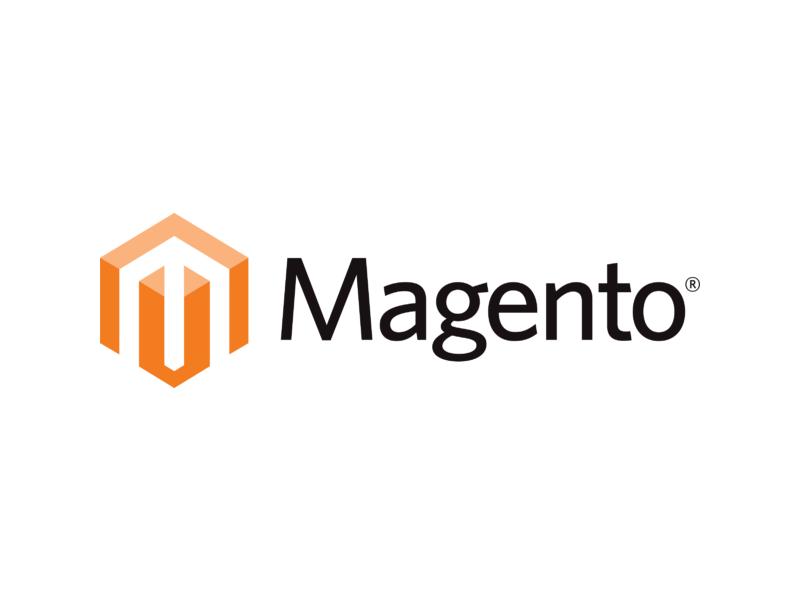 We hope this helps you identify some of the main issues with your SEO and gives you an understanding of how to rectify them. Here at Convert Digital, we are here to answer any questions that you may have. On top of this, we can provide eCommerce and SEO services for you so that you don't have to worry about it. Our team work to increase the organic traffic to your eCommerce site, and in turn, increase your sales. Contact us today to find out more.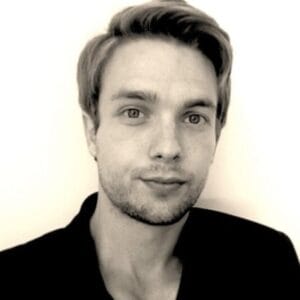 MAGENTO ISSUE 1: Slow running pages
If you're having Magento page speed problems, it can not only have an impact on the user experience for your customer, but it can also affect traffic to your website. That's because Google will tend to rank slow-running websites lower than fast-running ones. 
THE SOLUTION
Because of the size that pages on the Magento platform tend to be, they tend to run a bit slower. So, you do need to keep on top of ensuring your traffic isn't being affected by that speed. Here are a few things you can do to help maintain the speed of your Magento website:
Make sure any images are in the correct format ie PNGs for high-spec graphics and JPEGs for photographs.
Make sure your server is configured with sufficient RAM for your website usage.
If you can, reduce the number of redirects on your site by getting rid of any unnecessary ones. 
Disable Magento logs (default) and enable log cleaning in the background.
Use a CDN (Content Delivery Network) to classify the load of delivering content.
Do away with any unneeded CSS, Javascript and HTML.
Take some time to review your code – by removing unnecessary characters, spaces and commas, you should see speed improved.
TIP: How do I know if my page is running too slow? You can check this as frequently as you like through Google's PageSpeed Insights.
MAGENTO ISSUE 2: The URL Rewrite tool isn't enabled
This is one of the most useful functions within Magento. It means that any old URLs associated with a certain product or category page will be redirected to the new one. Having this function enabled means that you therefore can continuously update your URLs to better ones without worrying about the previous ones becoming defunct. Old, broken URLs negatively affect your search ranking.
THE SOLUTION
Making sure the Magento URL Rewrite tool is enabled is easy. Just go to the admin panel and select 'Store', then 'Configuration', then 'General', then 'Web'. Once you're there, just expand the Search Engine Optimisation section and set the 'Use Web Server Rewrites' toggle to 'Yes'. Make sure to save that, and you're all set. 
Having faceted navigations on your online shop means that your customers are able to find what they need on your website easily, so we understand that they can be a key element of your website for customer experience. However, for Magento websites, having faceted navigations means parameter URLs are created. This is problematic because even with Magento, search engines like Google can only crawl so many of your pages at a time. 
So, the more parameter URLs your website is hosting, the less Google will focus on your more useful core pages that will give you the best SEO. Hosting a larger number of parameter URLs also creates a lot of duplicate content (which we will address further down), which search engines like Google are likely to rank you further down for.
THE SOLUTION
Here are a few tips on combating this Magento SEO problem:
You can use canonical tags on your Magento pages to inform Google that multiple versions of the same page exist and should be treated as the same page.
You can manage your parameter URLs in the Google Search Console tool by inputting information like how the URL changes the content seen by the customer, and what you'd like Googlebot to do with it.
You can use No-follow to add a no-follow tag to these parameter URLs. This will prevent Google from crawling these pages and focus on the core pages of your website that will lead to the best SEO.
Or, you can use robots.txt to block these parameter URLs. This is a quick fix, and it can cause problems later down the line. So, you just need to be careful that these don't interfere with any campaigns on your website.
Another solution to this problem is using AJAX navigation, which allows you to change the content on these product pages without giving them separate URLs. This can sometimes affect the speed of your website though, so it's always a good idea to get help from an SEO consultant for fixes like these. 
MAGENTO ISSUE 4: Duplicate content on product pages
Having duplicate content and meta information on your site is a common problem for eCommerce websites due to there often being multiple variations of a product because of size, colour, specification etc and this can have a negative effect on your SEO.
THE SOLUTION
The multiple variations of your products may have the same title. If your online shop isn't too large scale, it's a good idea to manually differentiate each of your title pages. But, this mightn't be a realistic option for large-scale online shops – so, use dynamic tags that include some of the product details to differentiate those page titles.
Best practice on the Magento platform is to turn on the setting that tells Magento to only use 'top-level' product URLs. That way, Magento won't create URLs that include lots of categories and subcategories automatically, which would lead to lots of content and meta information duplication. You can move away from using top-level URLs later on – you just need to update your internal links and implement the proper redirects to prevent 404 errors. 
The canonical tags mentioned above are a good fix for this problem too. Using these means that search engines like Google are told that there are multiple variations of the same page but that they should be treated as one.
When a customer views multiple pages of something they've searched for with many listings, there is often a lot of text within a page that is repeated. Google brought in certain tags for developers to use to help these be displayed in a way that isn't too damaging to SEO. These are the rel="next" and rel="prev" tags. Another tag that will help with this is the robots="noindex,follow" tag. If you're unsure of how to use these tags, an SEO expert will be able to help.
MAGENTO ISSUE 5: Overusing certain keywords on your site
It's a common misconception that filling your website with certain keywords will boost its SEO. Doing this will actually affect your SEO in a negative way because it means search engines like Google are more likely to rank you down if your content is repetitive or seems like spam.
THE SOLUTION
The percentage of your content made up of each of your key words or phrases shouldn't really be over 2%. Keeping it at 2% or lower means that your content will feel natural, genuine and most importantly, useful for your readers and customers. Search engines will recognise this, and therefore rank your website higher than your competitors in search results. 
MAGENTO ISSUE 6: Search page indexing 
Google and other search engines will sometimes index Magento catalogue search pages. This means that search results will appear within search results, so the user will be able to find the item they're looking for, but in a much less direct way than they should be able to. In turn, this means your product page will tend to rank lower than your competitors' product page selling the same item.
THE SOLUTION
The no-index tool can be added to help combat this issue. Then, follow meta robots tags to the search page and queries in the directs. If the crawl is a problem, you can insert the section in its entirety to the robot.txt file. 
MAGENTO ISSUE 7: Basic snippets 
As you're probably aware, a snippet is the search result listing that shows up on Google or other search engine when a potential customer searches for something. A basic snippet might include information like the title of the page, the date it was published and some other basic information. 
A 'rich' snippet compared to a basic one, will include more useful and relevant information. That could be an image, a star-rating, availability, a price or number of votes for example, which will allow searchers to make more informed decisions and ultimately improve your organic click-through rates. 
THE SOLUTION
So, making sure your snippets are rich is an easy win. Take some time to check you have these enabled on Magento. You might have to use an extension for this – but it's worth doing as a snippet that's rich is much more likely to drive traffic to your website.
Maintaining your Magento SEO
Keeping on top of the quality of your SEO means maintaining your site content and it's technical functionality. It can take time and expertise. 
Whether you're getting a new eCommerce website up and running, or you already have an online store but are struggling with the complexity of the Magento platform, you can get help from an SEO expert. We are Magento SEO experts that offer a full audit of your website and continuous troubleshooting of any SEO issues on your online shop.
---