Shopify
Shopify is a great platform to use for all your eCommerce needs, and, for the most part, it is easy to use and set up for those with minimal I.T. knowledge. While a basic site can be set up easily, there are some more technical areas of the Shopify website that can be more difficult to navigate. 
Never fear, however, as there are ways to rectify these issues allowing your Shopify page to be as visible as possible, increasing organic traffic and sales. Fixing these issues will also allow search engines such as Google to better understand your webpage, giving it the best chance to rank highly in its search results.
Convert Digital- Your SEO expert
Here at Convert Digital, we are experts in everything SEO and love to pass on our expertise and experience to others. As we are a specialist Shopify SEO agency, we have lots of experience dealing with this platform. Below we will give you an insight into some of the most common SEO problems on Shopify pages and how you can fix them. Keep reading to find out more. 
1. Creation of Duplicate Content Due To Tags
Each time you add a new design or product to your Shopify store, you will be asked to add as much detail about it as possible, including adding a description and tagging your product. The purpose of these product tags is to make your site easier for visitors to navigate. Users can select certain tags that they are interested in to filter the products on your page down to the ones that they want to see. 
There is, however, a downside to these product tags. Each tag that you use creates a new URL, which can lead to content being duplicated. For example, if you have an entire page related to women's trousers, the collection page URL may look something like this:
sitename.com/collections/womens-trousers
Once you add in all the different styles of trousers for women onto this page, you may wish to add tags to them that define each pair by style or color. If you do this, however, you will be creating multiple additional URL links that look like this:
sitename.com/collections/womens-trousers/black
sitename.com/collections/womens-trousers/beige
sitename.com/collections/womens-trousers/blue
If you were to click on these individual links, the products would change based on their colour, but the SEO data, including titles and headings, will be the same, meaning that duplicate content is created. This leads to Google spending more time crawling your data and indexing it rather than allowing the search engine to focus on your main pages. 
How to Rectify This Issue
There are a few ways to get around this issue. First of all, if your collections are small enough, consider creating collection pages instead of using filters to tag your products. For example, having a collection page for 'women's blue trousers' while using zero tags. If you have a large number of products, this is not a suitable solution as there will be too many collection pages for website visitors to sift through. 
One other way around this problem is to use a Shopify app store app that filers products for you instead of using tags. Choosing an app that uses either json or ajax code will be perfect for this by either creating canonical code to help highlight the non-tagged collection pages as the most important for Google or by adding different titles, descriptions, and headings for each collection page so as to avoid repetitive content. 
2. Non-Canonical URL Product Links
Product images and titles that are displayed on your main collection pages have their own URLs linked to them. These URLs are very structured but can be lengthy. For example:
sitename.com/collections/clothing/products/trousers
This can lead to issues with search engine rankings as these products will often be on more than one collection page and will therefore have many different URLs. These longer URLs are often canonicalized to a shorter version. Shorter versions often miss out on any mention of your whole collection and look like this: 
sitename.com/products/trousers
This leads to issues as canonical code, and Shopify's own site map highlights the shorter URLs to search engines and hint that these are the important web pages that should be presented in search results. The issue with this is that a product may be on many different collection pages, and therefore have a number of different links creating confusion. While the sitemap and the canonical code may reference the product page as the link posted above, each collection page will have its own non-canonical URL set up for it. For example:
sitename.com/collections/clothing/products/trousers
sitename.com/collections/mens/products/trousers
sitename.com/collections/winter/products/trousers
If all these links are taking the shopper to the same product, there is a lack of consistency on the website and confusion when it comes to Google rankings. The product link should instead be the same, no matter where it is accessed from. 
How To Rectify This Issue
There is a way to fix the structure of product links to ensure consistency. To do this, go to the product-grid-item.liquid part of your theme and edit the code for the product links. 
Instead of the link reading as, 
| within: collection}}">
change the code to 
}}">
It is, however, important to note that this can interfere with any breadcrumbs that you have on your page.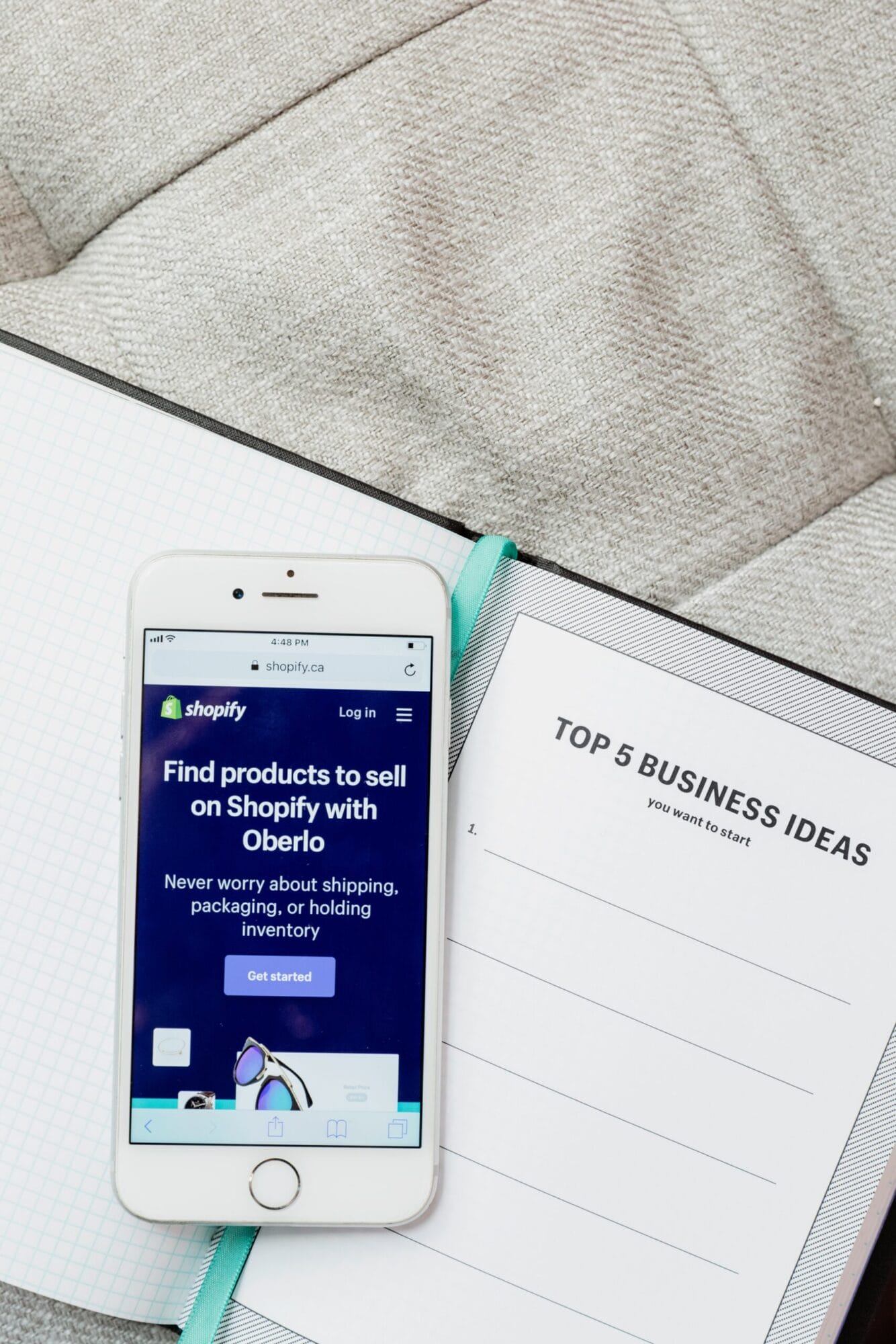 3. Difficulty Editing Robots.txt Files
For years Shopify made it impossible to edit any robots.txt files on their website. A robot.txt file exists to tell search engines which pages not to list in their search results, meaning that they will not index them. At one point, it was difficult to add pages to this list.
Recently, however, Shopify updated its policy, and editing these files is now possible, although many do still not know how to do this. Therefore, you can pick and choose which of your pages that you want Google to index, focusing their attention on the pages that count and excluding those that will not generate sales and grow your audience.
How To Rectify This Issue
The easiest way to change the information on these robot.txt files is to upload a new template that is named robots.txt. This will allow you to subtract pages or add in additional ones depending on which pages you would like to be visible for the search engines. To do this, go to 'themes,' then select 'actions,' and then the 'edit code' option. Select 'Templates' and then choose to add a new one. Your new template can be a copied version of your old one, but by uploading it as a new document, you will be able to add to it. 
INSERT A PICTURE OF A ROBOT.EXE TEMPLATE HERE
This can be quite a complex process to understand, but do not worry if you are unsure. Here at Convert Digital, we can help improve your SEO and do the hard work for you. 
4. SEO Elements Automatically Missing On Shopify Pages
When you open up a Shopify store, one of the great features is that you can select a theme and aesthetic that matches your business. What you may not know, however, is that some themes miss out on basic SEO features that are vital for pulling your page higher up the search engine rankings. 
This occurs most often on homepages and product pages, depending on the layout that you have chosen. The most common SEO features that may be missing are H1 and H2 tags, which are markers for the main headings and smaller headings on each of your pages. 
H1 is usually the main heading of your page and labels the main topic that your page is discussing. H2 describes smaller topics that fall under that heading and are great for adding additional information or detail. For optimal SEO rankings, H1 headings should be tagged on your page once, while H2 headings can have multiple tags on the same page, built-in throughout the text. 
These types of headings are important for SEO, as search engines use them to understand the layout of your page and the information that is contained in them. They are great for adding target keywords that are commonly searched in order to increase the organic traffic to your webpage and grow your audience. 
How To Rectify This Issue
To fix this issue, you will first need to undertake an audit of the pages that you currently have. For each webpage, check if there are an appropriate number of H1 and H2 tags. An easy way to do this is by using the SEO Minion Google Extension, which will do the hard work for you. 
When using this extension, go to the page that you are looking to evaluate and select the option 'Analyse on-page SEO.' This will instruct the SEO Minion to look at the built-in SEO features of the page and will identify what you have and what you are lacking. 
INSERT PHOTO OF SEO MINION EVALUATION OF A SPOTIFY PAGE
Once you have identified the issues, you can then go on to fix them. To do this, you will need to edit your Shopify theme template for the type of page that you are looking at. When you edit the template, you will be confronted with lines of code. The line of code that links to the headings will begin with the
The title of the collection page should have an H1 tag, while any products in that collection should have H2 tags. On the actual product pages, the product name itself should have the main tag, while subheadings should be features of the product.
ADD IN PHOTO OF H1 OR H2 CODE
When you are setting up a new Shopify store, one of the issues that you may notice is the fact that you cannot customize URLs to the extent that you may want to. On other sites, you are able to set up URLs in a way that is hierarchal, meaning that the pages of your site are in a thoughtful and logical order. Shopify does not offer this service, however, and instead, each URL must contain the phrase '/collections/' or '/products/' within it, limiting your options as you are not able to create page subfolders. 
To help you visualize this issue, take a look at the URL page examples below, and consider the differences between the Shopify layout and other alternatives such as Magneto. 
On a Shopify site, if you are setting up a clothes store, your pages may look like this:
sitename.com/collections/clothes
sitename.com/collections/sweaters
sitename.com/collections/women
sitename.com/collections/womens-trousers 
sitename.com/collections/womens-trousers-black
On the other hand, alternative eCommerce sites such as Magneto would organize their URL's in a different way that would appear in a more organized manner: 
sitename.com/clothes
sitename.com/clothes/womens
sitename.com/clothes/womens/trousers
sitename.com/clothes/womens/trousers/black
The issue with the way that Shopify structures its site and subsequently organizes its URLs is that it is organized in a flat, surface-level manner. This makes it harder to highlight which products are linked or in the same category. Within the Magneto structure, however, it is clear to see which pages link to others, allowing users to dig deeper with their searches. Search engines such as Google prefer this organized structure as it helps them understand which web pages are relevant for each individual search. It also informs the search engine that the page has authority, meaning that it is likely to be presented higher up the search rankings. 
How To Rectify This Issue
Even the top SEO experts cannot change the way that Spotify wants its URLs to be laid out, but there are workarounds for this that can link your pages together as if the URLs were structured differently. This helps search engines such as Google work out which pages should be connected to each other. 
The way to do this is through internal linking, which you can add to your site in a number of different ways. 
Firstly, you can add a menu to your page which can break your products down into categories and highlight related categories. 
Alternatively, adding several internal links to each of your top pages will signpost to search engines which sites are closely related. For example, if you have a title page for 'children's clothing', you may want to discuss and link pages on children's accessories, children's shoes, or children's sweaters as these are all related. 
Finally, you can use a schema mark-up and apply a coding language to help Google understand which of your pages are related in order to produce the best search engine results possible.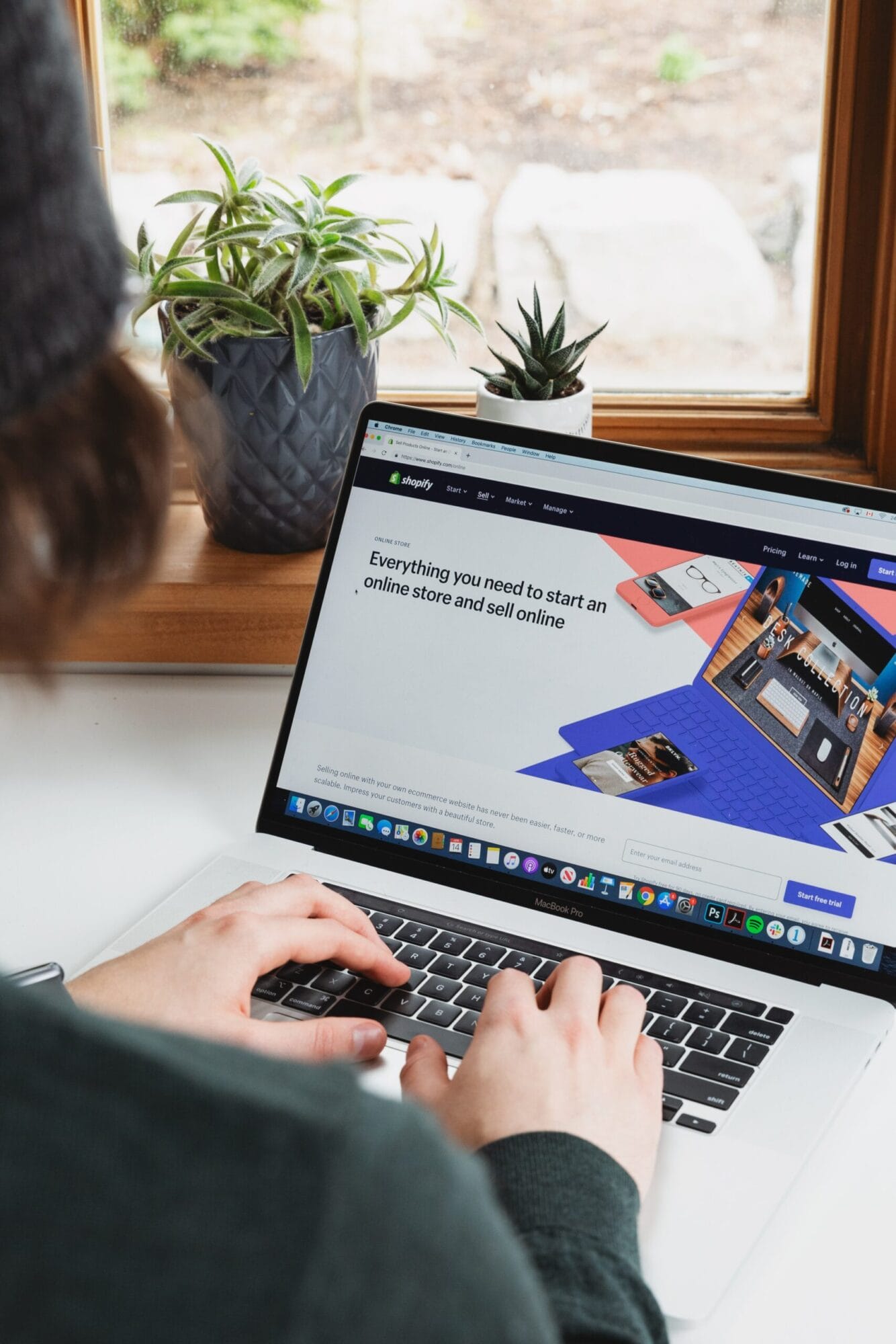 We hope this helps you identify some of the main issues with your SEO and gives you an understanding of how to rectify them. Here at Convert Digital, we are here to answer any questions that you may have. On top of this, we can provide eCommerce and SEO services for you so that you don't have to worry about it. Our teamwork to increase the organic traffic to your eCommerce site, and in turn, increase your sales. Contact us today to find out more.
---