Conversion Rate Optimisation – What's it all about?
Conversion Rate Optimisation is the act of improving a website's ability to convert a visitor into a lead or customer.
By studying your website on a page-by-page basis we can make changes that rocket your conversions in a short period of time. We first need to access your Google Analytics account to identify pages that need attention first and could yield quick results for you.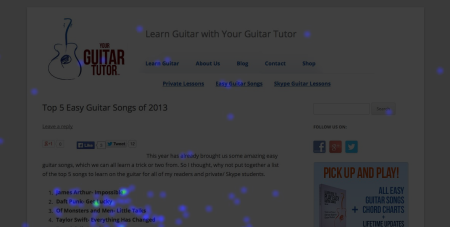 KPI Focus
The focus is always on our client's KPIs- we make sure we understand your business and your business goals before anything else. Forget the barrage of industry spiel and allow us to simply communicate our findings and recommendations on how each page can convert more of your traffic into leads and paying customers.
We perform CRO using a variety of tools (including Crazy Egg heatmapping) to first gather data about the visitors to individual pages on your site. Once that data is gathered we can begin to analyse the visitor behaviour and understand exactly what is going on, noticing the page's downfall and equally its most engaging features.
Google Analytics + Crazy Egg + Experience
As well as using heatmapping data to discover where your visitors click, we use your Google Analytics data to understand the essential visitor behaviour data, including time on page, bounce rate and micro conversions such as social button clicks, opt-in form completions and contact form completions. All of these findings combined, paint a picture about the overall performance of the page and highlight any areas to be updated.
Drawing upon years of experience in analysing effective webpages, we have a sharp eye for noticing small changes that make a big difference.